Rodriguez keeps students interested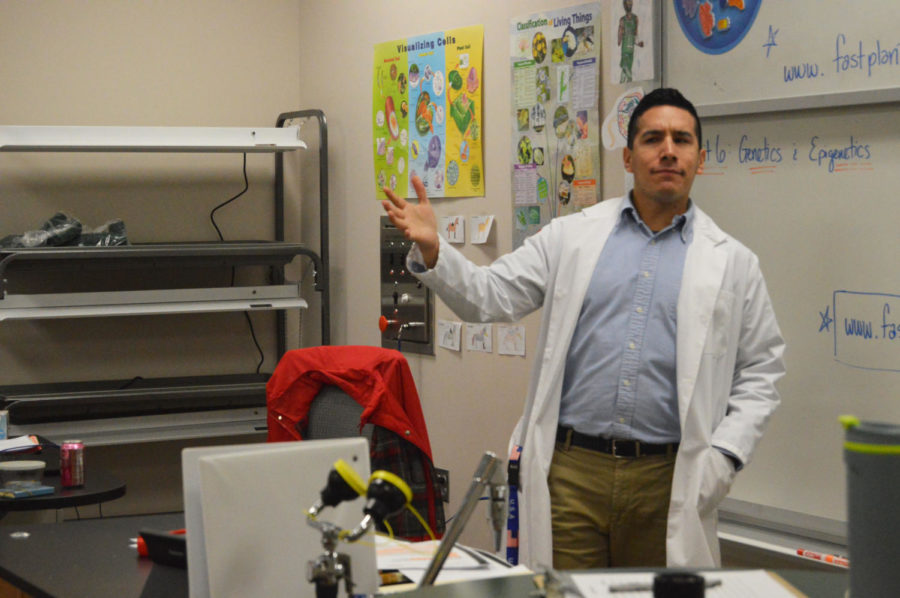 Brooklynn Mahan, Staff Writer
November 28, 2018
Biology is not always a ninth grader's favorite subject but with the fun teaching style of Mr. Rodriguez, it became the favorite class of many.
After arriving from East Harlem, New York, Mr. Rodriguez started teaching biology in Waxahachie last school year. He is still here because all his students love him.
"He was laid back and actually cared about his students education and focused on all of us," Sophomore Nathan Henderson said. "He kept it fun during lessons and let us work with partners and communicated well with us."
As a child, Rodriguez wanted to be a catcher in the major leagues "like Ivan Rodriguez of the Texas Rangers." His dream changed in middle school when his eighth grade English teacher inspired him to inspire other students like him. After high school he attended many different colleges such as University of Texas at Arlington and Lehman in New York City. He finally decided to teach Biology at Esperanza Prepatory Academy in New York. He chose science because "there is no lying in science, which is hard to find these days." He was in New York because him and his wife always wanted to visit and loved it so much they decided to stay. Then once they found out there was a little one on the way they came back to texas because they wanted their kid to be a texan.
He started teaching biology at Ninth Grade Academy, where was one of his favorite teaching memories were made.
"My favorite teaching memory was when my B8 class threw me a surprise party on my birthday," Rodriguez said. "It wasn't much but they all said nice things about me, which made my day."
Even though it is a new year in a new school, Rodriguez's students continue to love him.
Freshman Abigail Peterson said, "I think Mr. Rodriguez is a great conversationalist and fun to have around and a good person to talk to."