The Truth about Truth or Dare
Hang on for a minute...we're trying to find some more stories you might like.
Truth or Dare… truth, it was one of the worst scary/thriller movies I have seen all year. The plot was slow and it lacked jump scars. Most of the scary scenes were so obvious that it ruined the suspense for me. Most of the suspenseful scenes were sped through and not a lot of attention was focused on what was happening with the characters' development in Truth or Dare. As the group of friends fid out how to break the curse, a player has to choose truth or dare and he happens to make the wrong choice. He is now faced with another decision of  doing something he will regret forever or give his life for the remaining survivors. The actors seemed out of place, all except one which was the main character Lucy Hale. So all in all the movie was a waste of time and money, I wouldn't recommend it to anyone.
About the Contributors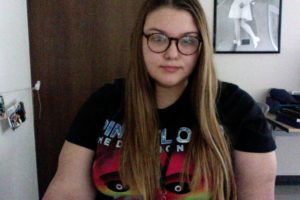 Jacie Johnson, Staff Writer
Hey I am Jacie and this year I am a senior at Waxahachie High. I waste most of my time watching The Office or sadly at work. I guess a cool fact is I have...