Spring Fashion 2021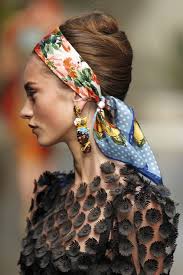 A New Year for Bright, Bold, and Colorful fashion! 
One fashion item that is making its reappearance in the fashion world is headscarves! Bright, bold, and vibrant colors along with flashy, intricate patterns are in style for this year. Headscarves go well with jeans and a t-shirt or even a silk dress, to add a fancy touch.
A staple in the winter and especially in the spring, long trench coats are back! They have suede patterns, jean patterns, neutral patterns, and bright colors. Some trench coats even have a belt attached to the back that ties in the front. Trench coats go well with dresses and professional wear, and they give you a more serious and professional look.
A personal favorite for many during the Springtime is lots and lots of flower prints! Vibrant colors with beautiful flowers, these smell-good fashion staples are well known for their beauty. Flower print dresses or a matching flower print top and pants compliments every person and enhances their inner beauty.
As a comeback in fashion, the shoulder-pad jackets and shirts are back! With new bold prints and colors and new ways of styling the shoulders, the '80s are definitely the inspiration. Although critics have mixed feelings about the shoulder-pads, they are elegant and have a modern sense of style to them. Shoulder-Pads are styled best on a jacket or a puffy-sleeved dress.