Interact Walks for Polio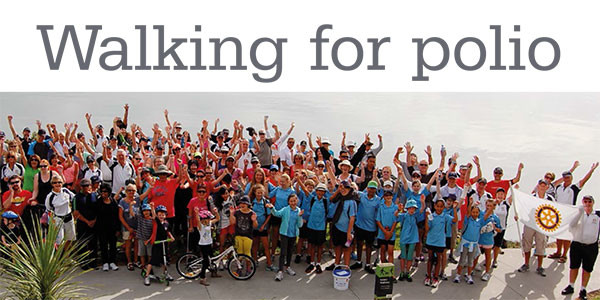 On Saturday, May 2nd at 7am, the Waxahachie High School Interact Club and Rotary Club will be hosting a walk for Polio eradication. A 5K and a one mile at Getzendaner Memorial Park are available for all ages to either walk or run. If anyone is interested in registering follow the link http://goo.gl/forms/lL4PQcN0s, or pick up and fill out an application in Mrs. Melick's classroom (room 170) and bring it with you at the time of the run. On the day of the race it is asked that each participant bring a donation of at least (but not limited to), $10.
"Last year we organized a car wash for polio, but this year I wanted to go above and beyond. That's why I decided to put together this 5K as my presidential project. Polio is a cause that is near and dear to my heart and I can't wait to see how great all of our hard work and planning turns out!" said senior, Anna Jendrzey. If you have any questions or concerns pertaining to this activity, contact Anna at [email protected].