New Album Releases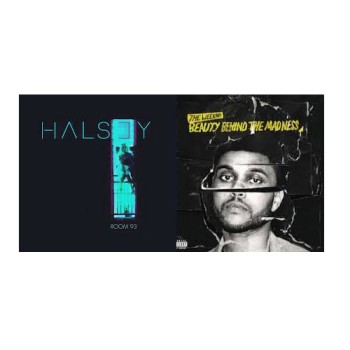 Both The Weeknd and Halsey just released new albums on August 28. The highly anticipated album, Beauty Behind the Madness by the Weeknd, features the artists Labrinth, Ed Sheeran, and Lana Del Rey.
"I like it, but it's kind of weird. If you don't like The Weeknd, you probably won't like the album. It's edgy, but weird," said Freshman Polly Brigman.
The popular songs "The Hills", "Can't Feel My Face", and "Earned It," are on this album. The Weeknd gained a lot of fame this past year with the song "Earned It," that was featured on 50 Shades of Grey. He also played at many music festivals this summer, expanding his fan base even more.
Halsey fans have been anxiously waiting for the release of BADLANDS. Her EP Room 93, came out in 2014. Halsey has also been a festival favorite, playing at countless festivals all over the country. The deluxe version of BADLANDS features several singles, such as "Hurricane" and "Ghost," that were on the EP Room 93.
"The album has a very unique sound. It's very strange, but beautiful. It was definitely worth the wait," said Sophomore Klarisa Thomas.