Lumineers' continue to impress with new album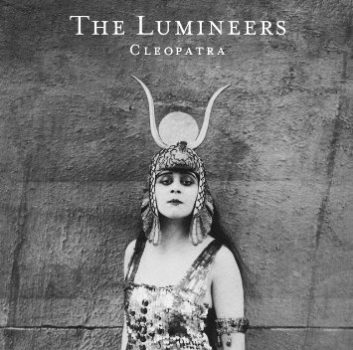 The Lumineers' new album, Cleopatra, was released May 7, originally expected to be released May 8.  This record is full of emotion, thought and depth.
Compared to their first album, Cleopatra is much more intimate and real.  Being full of different stories of love, loneliness, and life in general, this album is relatable to all types of audiences, grabbing hold of the listener to have the record on repeat forever.  Ophelia was the first song released from the album which had everyone anxious for Cleopatra to finally come out.  
The album as a whole is one of my favorite albums to ever exist because of the well written lyrics, the meaning behind the songs, and the different mood that each song brings to the table.
My favorite tunes from the record are "Gun Song," "Angela," "My Eyes" and "Where the Skies Are Blue" because of the folky yet alternative twist, which really fits with The Lumineers' style.
"Gun Song" starts out as a soft acoustic melody, and slowly accelerates to a song full of a more upbeat tempo.  According to a recent interview, Wesley Schultz, the lead of the band, was first inspired when he was looking through his deceased father's sock drawer and found a gun.  This spiraled many thoughts for Schultz on things he didn't even know about his own father.
"Angela" was written to show the importance of feeling secure at home.  Traveling from one place to another can get tiring, but it's always nice knowing that you have something to call home, whether it's a place, a thing, or a loved one.  This beautifully written song brings a sense of home to whenever I listen to it, along with a sense of happiness.
"My Eyes" is a very emotional song, revolving around the idea of betrayal.  The lyrics, "it's all or nothing to you" are so meaningful and powerful throughout the song, and there is so much emotion brought throughout each and every word throughout the entire song.
Each song captivates a unique story that could relate to practically anyone at anytime.  I have never felt so many emotions towards one album than I have with Cleopatra.  I didn't expect anything less from The Lumineers, but I am so pleased with the outcome of this beautiful album.