Warped Tour on the Way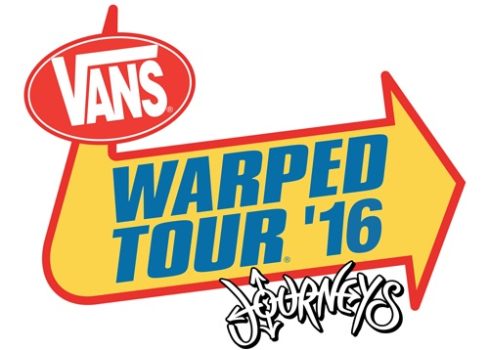 For all those who enjoy great music and basking in the sunny Texas weather, we have the perfect event for you. This Friday, June 24, the annual Vans Warped Tour is visiting Dallas, Texas. The event begins at 11 a.m. and takes place at Gexa Energy Pavillion. It includes bands like The Maine, 3oh!3, Mayday Parade, and Yellow Card (just to name a few.) The day is full of concerts, with multiple stages and bands of every genre, making it easy to find your new favorite band. You can also browse some of the many merchandise tents or even check out the Canvas Foundation, an interactive painting booth that raises funds for art programs in public schools!
I know what you may be wondering- Aren't there too many people? What if I get lost? How will I keep track of what artist is on what stage? What if I don't wear Vans? Luckily, I have the answers. As a three year veteran, I can guarantee you that the community of concert goers are the most kind and caring bunch and as long as you don't attempt to push your way to the front of a show, you will have no problem winding your way stage to stage. The Warped Tour also does a wonderful job with keeping times of artists posted in all places, including on a large blow up in the middle of the grounds. (And contrary to the name, Vans are not required.)
Don't miss out on this opportunity to get some friends together and have the best day ever. For more information or to buy tickets, head over to www.vanswarpedtour.com.