New Look Mavs Show Signs of Concern as Preseason Continues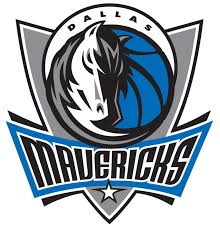 For many basketball fans, preseason is just something that they push out of the way as the regular season is more important, which is true, but it also helps fans recognize how a new player they got out of free agency or a fresh player straight out of the draft plays on their new team. This is the case for Dallas Mavericks fans as they have high hopes for new small forward Harrison Barnes and shooting guard Seth Curry to help the Mavs roll into the playoffs in April.
After losing starting small forward Chandler Parsons in free agency, Mavs fans became concerned for the team as they were not sure who could be the next player to stand right next to All-Star Dirk Nowitzki. Forward Justin Anderson first came up as he helped Dallas make the playoffs and eventually guarded star players on the Oklahoma City Thunder in the first round of the playoffs, even though Dallas would later lose in five games.
While he did play exceptionally well, a new name came in free agency as Harrison Barnes signed a 4-year $95 million dollar deal for Dallas. This is the same player who helped the Golden State Warriors set an NBA record 73 wins in the 2015-16 season. The news only got better as the Mavs also signed guard Seth Curry, yes Stephen Curry's brother, for 2-years and traded for center Andrew Bogut, who also came from the Warriors, as Golden State received a future second round draft pick.
Mavericks fans then became excited for the team as they got these great free agent talents, but recently they would then become concerned for Dallas yet again as they had a rough preseason. Barnes has started off with a 7 points per game and 3 rebounds per game while shooting only 23 percent from the field and 27 percent from three-point range. He is not the only concern for the Mavs as shooting guard Wesley Matthews has also only been putting up 7 points per game, but is shooting well as he is averaging 46 percent from the field and 33 percent from three-point land. It's never good when a team gets new players and they don't perform well, but it should hopefully lead them to a better average throughout. Even through the bad times, there have been some good times as well as Curry is averaging a solid 14 points per game while shooting lights out from downtown at 62 percent which is impressive for a guy coming off the bench. Justin Anderson is also performing well at 11 points per game and power forward Dwight Powell with 10.7 points.
Time will tell how the Dallas Mavericks do, as the regular season approaches, but as of right now, Mavs fans just have to trust the process. And if you are wondering about Dirk Nowitzki's status and how he is playing, he hasn't played a game yet but is bound to have another great season as he enters his 19th year in the NBA.