Tripping Daisy's Resurrection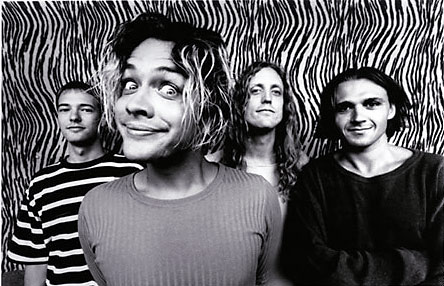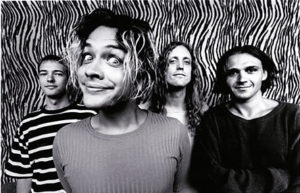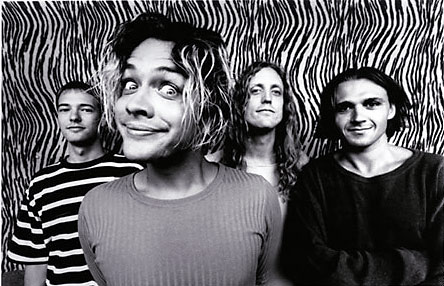 A wild surge of 90's psychedelia infused sound will be bursting through Dallas' festivals once again. One of Dallas' greatest creative achievements and musical successes is returning after 18 years: Tripping Daisy is back.
The band will headline the Homegrown Festival on May 13, their first ever performance since the painful disbanding in 1999. The bands sudden appearance rises speculation in fans, though no doubt still having no reluctance to relive the years at the festival. Any person valuing a bands performance, especially a front-man's performance, and the overall feel-good quality of a concert can only wonder how well a band can perform after their prime time, almost two decades ago. The band was energized, drug filled, and, well, young in the 90's, could their rocking talent have diminished? One also wonders the quality without a main band member: guitarist Wes Berggren; although the band did have almost countless replacements through their years of producing. Still though, an excitement and extreme curiosity rises with the unexpected announcement of their headline, but especially for me, a teenager who's only listened to them play on my parent's scratchy CD's.
Tripping Daisy was everything to DFW-born teens and twenty-somethings in the last decade of the twentieth century. The music was born from the funkily inventive streets of Deep Ellum, first played on the radio here on KDGE-FM, and filled the smokey, black room of Trees with loud, reverberating drum beats and guitar strums. Debuting with the album Bill (1992), and then continuing with I Am an Elastic Firecracker (1995), Jesus Hits Like the Atom Bomb (1998), and finally Tripping Daisy (2000), Tripping Daisy contributed to the short lived Dallas music scene, along with grunge rock bands like the Toadies and Butthole Surfers. Tripping Daisy offered a different experience to fans though, making the concert crowd feel as if it was tripping along with the band too with psychedelic hand-made slide shows projected onto the screen behind them during concerts. Maybe the band was crazy good to fans simply because they grew up in the same area, or because nothing like this had ever been created in Dallas. They were experiencing a band comparable to the ones birthed from Seattle. Fans felt a connection, along with that feeling you can only get as the instrument's sounds vibrate from the speakers into your body and head, a feeling that sways with the crowd as the set continues. They felt a prideful comfort in knowing that music was being created from the same experiences and surrounding that they had access to. Something so weird sounding, sometimes like something from the very adolescent part of someones mind, a circular motion of shouting and guitar rifts combined into a Beatlesque sound. Can Tripping Daisy recreate that feeling? Can they conjure an even greater one? May the performance speak for itself.