My Body, My Choice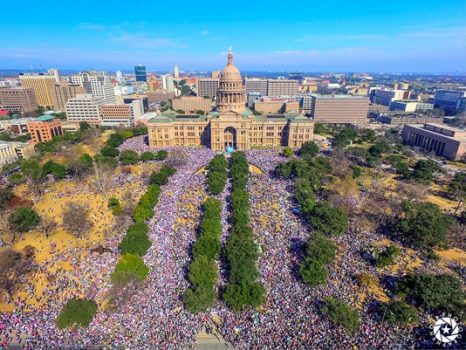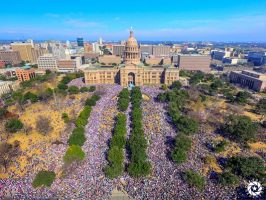 January 21, 2017 was a day of global impact with millions of people participating in this year's women's march. Men and women in over 60 different countries brought attention to key issues such as women's rights, LGBT+ rights, planned parenthood, black lives matter, and other social movements. Chicago, New York, London, Amsterdam, Paris, Washington D.C. and Melbourne were some of the largest crowds that gathered.
I attended the Austin, Texas protest, which was the largest women's march, recorded in Texas history. Being involved in such a powerful movement was truly an eye opening experience. I was able to witness a widely diverse group of women share equal passion for one cause. There was an undeniable uplifting energy in the air. I was filled with empowerment and was proud to be apart of something so monumental.
That day helped open my eyes to see a bigger picture. I have been educated in the idea that just because you have never been in certain situations does not mean that those situations do not exist. Situations such as physical abuse, rape, wage gap, parental care, and plenty others. I have also learned that you should give thanks to the women that came before us. The strong women that fought for us to have the rights that we have today.
There are still many steps to be taken, but we are going in the right direction.