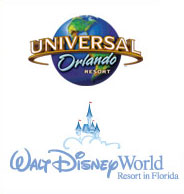 Spring break is fast approaching and ready to distract the stressed-out minds of students at Waxahachie High School.

The Spirit of Waxahachie Band has a special treat in store, because they are going to Disney World and Universal Studios on a group trip over the break.

Originally going to Colorado to ski and play in the snow, plans changed due to unfortunate circumstances and easier scheduling. The band will now be visiting the "Happiest Place on Earth".

The band will be visiting Magic Kingdom, EPCOT, Animal Kingdom, and Universal Studios. The seniors in the band are enthralled to visit the Wizarding World of Harry Potter, as the option had not been available on the previous trip.

The band will be leaving after school on Wednesday March 8th and should arrive back in Waxahachie on Tuesday March 14, if the trip goes according to schedule.