Open Mic Night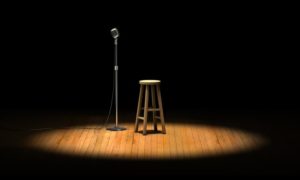 Ms. Horn's creative writing class will be hosting their very own open mic night, complete with snacks, drinks, and talented students. However, this fun-filled night is not limited only to Ms. Horn's creative writing students, anyone can sign up at the door and participate! Open mic is open to all; you can read your original poetry (or just one of your favorites), excerpts from a short story, sing your favorite song, play your guitar, or even become a stand-up comedian for the night. As long as your performance is five minutes or under, the sky's the limit!
"This is a special way to showcase your creativity," says DaDa Armstrong. "I will be reading one of my own poems and I'm excited to see what others bring to the table."
This festivity will be held in the WHS little theater, located by the library, on February 8th from 4-6. So, come on down if you want to perform, or just watch, and have a great night with great artists. See Ms. Horn in room 153 in the english hall if you have any further questions.