School Board Votes to Have Eight 'No Homework' Days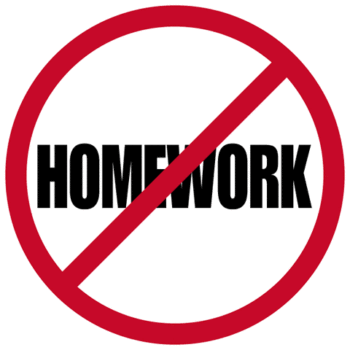 This year students will have some nights to relax with their family without worrying about homework being done. The school board votes to let students have eight school days where teachers can't give homework. Now, on these days, you can go home without stressing and worrying about getting your assignments finished and correct.
Nights of no homework are:
Wednesday, September 13, 2017
Friday, October 6, 2017
Thursday, October 12, 2017
Friday, November 17, 2017
Wednesday, February 7, 2018
Thursday, March 29, 2018
Mondy, April 9, 2018
Friday, May 4, 2018
"I think there should be eight no homework day for each semester," Sophomore Ashlea Hunt said.
"I like the idea, but it would be better if there was no homework on the weekends rather than just the eight school days," Catherine Martinez said.