Mayweather Vs Mcgregor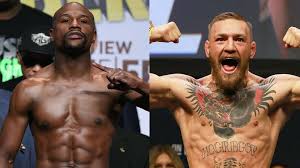 On August 26, 2017 the heated debate between UFC champion Conor Mcgregor and 49-0 Floyd Mayweather was finally settled in the boxing ring.
The fight between these two All-Stars of their sports began all the way back in January of this year when McGregor said he would love to fight Mayweather for $100k. The debate really began to heat up when when Mayweather said on Twitter that McGregor's race had a big deal to do with his success. McGregor replied "… don't ever bring race into my success again." What started as a money fight became personal to the two fighters.
The fight was won by Mayweather in the 10th round by TKO.
"I was happy with the outcome," Sophomore Adam Luera said when asked about the fight.
Mayweather made $100k from the fight with McGregor making $30k. Mayweather also declared his retirement from boxing after breaking the longest perfect record 49-0 set by Rocky Marciano. Now the question people are asking is who will McGregor box next, or will he ever box again?