Dez Bryant's Release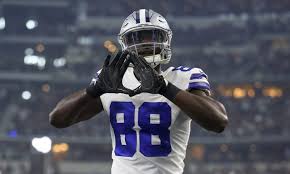 Last week, Dez Bryant of the Dallas Cowboys was released. The Cowboys have freed up roughly $8.5 million of cap space. While many fans are angry at Dez's release, others are pretty okay with it.
Sophmore Daniel Torres said, "I feel that it was a bad decision for our team, but in the end, it's a business."
Others feel good about the choice of releasing him.
Dez also had a lot to say about this. "The only question I was going to have for that was, even if I did take a pay cut, am I going to be able to come in to work and be happy?" Bryant said. "Will I be able to enjoy it? Because I already got a feeling that this person don't like me."
Dez's production slipped the past three seasons after signing a five-year, $70 million contract in 2015. He was getting paid about three times more than Jermaine Kearse, but had similar stats.