Super Bowl LIII preview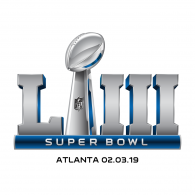 Super Bowl LIII is fast approaching, with the New England Patriots set to square off with the Los Angeles Rams on Sunday in Atlanta's Mercedes-Benz Stadium.
The Pats reached the Super Bowl on the back of Tom Brady's 348 passing yards in their 37-31 overtime victory over the Kansas City Chiefs in the AFC Championship. Running back Rex Burkhead capped a 13-play, 75-yard drive with a two-yard touchdown run to seal the win.
Los Angeles advanced to Atlanta with a 26-23 overtime win in the Superdome over the Saints. Despite a controversial no-call, Rams kicker Greg Zuerlein drilled a 57-yard field goal, the longest in postseason history, to ice the game. Quarterback Jared Goff chipped in 297 yards and a score.
Las Vegas may have New England favored, but the Rams cannot be counted out. Sean McVay's group features two dynamic backs in Todd Gurley and CJ Anderson, big-play threats in Brandin Cooks and Cooper Kupp, and an O-line's worst nightmare in Aaron Donald, Michael Brockers, and Ndamukong Suh.
The Patriots themselves, led as always by Tom Brady and Bill Belichick, have the ability to stay in games. Both teams will play to win and will bring a thriller to America.
STAFF PICKS
Mackenzie Hines: Rams, 24-21
Logan Winks: Rams, 35-32
Cain Collins: Patriots, 35-27
Chrisanna Melick: Patriots, 27-21
Chase Wakefield: Rams, 30-27