"Us" worth the ticket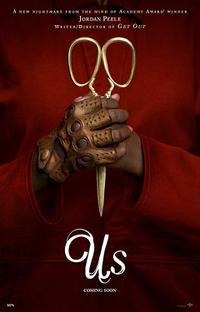 Confession time: I had never seen a horror movie before, and I had no intention of seeing one anytime soon. I dreaded having to see this movie, but now that I have, I can definitely say it was worth the price of admission. Jordan Peele's latest horror blockbuster "Us" kept me on the edge of my seat until the very end, and the surprise twist at the end left me and my friends baffled.
The movie follows the Wilson family as they are tormented by their doppelgangers, called the "Others," who copy their above world counterparts.
I highly recommend going to see this movie, whether you love horror movies or absolutely hate them. Jordan Peele has expertly crafted an instant classic that will push the genre forward for years to come.