Rangers make the most of ballpark's last summer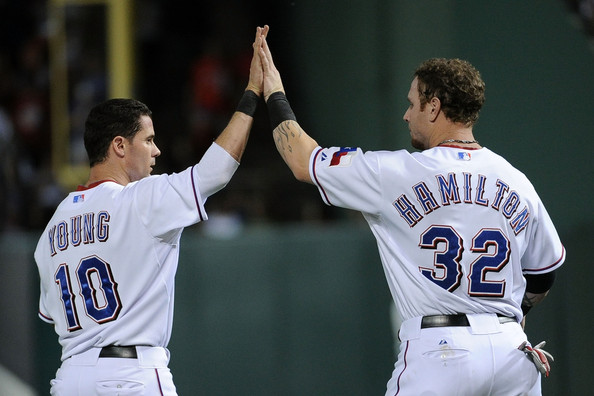 The Texas Rangers, while not having the most ideal season with a current record of 68-71, have recently reignited old memories in honor of Globe Life Park's final season.
Josh Hamilton, who just turned 38, is one of the Rangers Hall of Fame Inductees for 2019, along with former Arlington Mayor Richard Greene. Hamilton and Greene were inducted on August 17th in ceremonies before the Rangers' 12-7 loss to the Minnesota Twins.
"I'm not up here doing this and receiving this by myself," Hamilton, who spent 2008-2012 and part of the 2015 season with the Rangers, said in his speech. "Every teammate and every coach I had made me better."
Hamilton went No. 1 overall in the 1999 draft to the Tampa Bay Devil Rays, and missed parts of four seasons dealing with substance abuse before being picked up by the Cincinnati Reds in the Rule 5 draft. He was then traded to the Rangers in a deal that sent Edinson Volquez to the Reds.
Hamilton led the AL in RBIs in 2008, but he would have a relapse in 2009. Hamilton bounced back and won AL MVP in 2010 while leading Texas to its first World Series.
On August 31st, just 10 days after the retirement of longtime third baseman Adrian Beltre's #29, the Rangers retired fan-favorite shortstop Michael Young's #10 before their 3-2 win over the Seattle Mariners.
Young is the fifth Ranger and sixth player to have his number retired by the team, joining Jackie Robinson (whose #42 is retired throughout MLB), Hall of Fame pitcher Nolan Ryan (#34), late manager Johnny Oates (#26), Hall of Fame catcher Ivan Rodriguez (#7), and Beltre.