Mavericks rally in game 4 behind Luka's big game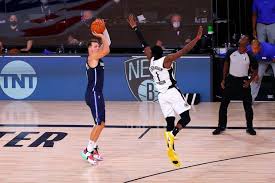 On Sunday, the Dallas Mavericks took on the Clippers in a massive game four in the first round of the NBA playoffs. The Mavericks came into the game down 2-1 after losing game three to the Clippers when Luka Doncic went down twice and was forced to leave the game. Doncic was a game-time decision and star power forward Kristaps Porzingis was out for the game due to knee soreness.  The Mavericks wanted to avoid being down 3-1 in the series, so Doncic decided to suit up and play in the game.
The Clippers would have their way with the Mavericks in the first half of the game and went into halftime up by 8 points. Doncic would take off in the second half, leading the Mavericks to a lead at the end of the third quarter. The Clippers would fight back and tie the game with 0.2 seconds left on the clock at the end of regulation to send the game into overtime.
During overtime, the teams would stay neck-and-neck. The Clippers took the lead with three seconds left on the clock, forcing the Mavericks to take a timeout to inbound the ball with a shot to win the game. After the timeout, the Mavericks were able to get the ball to Doncic, and he put up a last-second shot and drained it to win the game and tie the series up 2-2. Doncic added another triple-double with 43 points, 17 rebounds, and 13 assists to his already impressive playoff debut and was able to get the win without Porzingis. The Mavericks will take on the Clippers again on Tuesday with a chance to take a 3-2 lead in the series.