Indians star guard CJ Noland announces his top 7 schools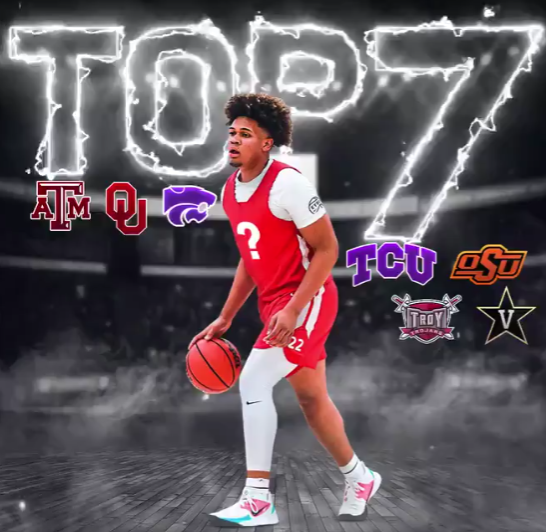 On Tuesday at 6:30 PM, Waxahachie Indians 3-star guard CJ Noland announced his top seven schools cutting his list of over 20 schools down to only seven. There has been talk of schools making serious pushes for the Waxahachie guard such as OU, North Texas, Kansas State, and many others.
Noland made his announcement on his twitter first in a video with the tag "Lucky 7". The seven remaining schools consisted of Texas A&M, OU, Kansas State, TCU, Oklahoma State, Vanderbilt, and Troy. This leaves out schools like Creighton, Houston, North Texas, SMU, and many others. With CJ's senior season still to come, there is still a chance for other schools to throw offers at him such as Texas, Texas Tech, Baylor, or other big schools. There is still plenty of work to do for the Waxahachie guard with one more run at a state title.