Our New Black Panther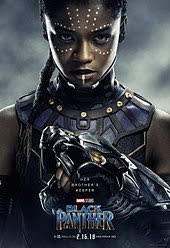 On August 28, 2020, sadly, Chadwick Boseman passed away from cancer.  He had been fighting his illness for a while now. While he had fought bravely and hard, he lost. Everyone heard about it and people started to say "Wakanda Forever" in memory for his loss. Hearing this, many people had questions on what will happen for the new Black Panther movie that was planned to release in May of 2022.
In deciding what to do about the upcoming Black Panther movie, Disney had to make a choice. Although, Disney may have already had this planned. Back in January of 2020, there was talk saying that T'Challa would pass the Black Panther name down to his sister, Shuri. More recently, Disney had officially announced that Letitia Wright, who plays Shuri, will become the new Black Panther.
Some people think that recasting Boseman is highly disrespectful to him and his character. They say that putting his sister in the mantle for the name is the most appropriate way to continue the movies, and many agree. But, there is still the big group that says that putting Shuri in the place is more disrespectful, and Micheal B Jordan, who plays the Killmonger from the first movie, should be Boseman's replacement. It has been a big fight in the past few days between people on many different platforms.
In the comic books, T'Challa does end up stepping down and leaving it to Shuri to protect Wakanda because he knows she can become a brave warrior like he did. For the movie, I believe that it should stay the same. It would make more sense after losing Boseman sooner than expected, and it is one of the best ways of doing it since it had already happened int the original storyline.
Chadwick deserves to have his character leave in the best way possible. Shuri taking over would be just that, a perfect finish to T'Challa's chapter in the Marvel Universe.