Among Us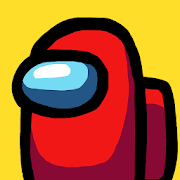 On June 18, 2018, the game Among Us was introduced into the gaming world. Although it did not have a great start, the now fan-crazed game has reached popularity as of September 2020. 
Developed by "InnerSloth", the game has a fairly simple play: it is an online multiplayer game that takes place in a spaceship where there are nine crewmates and one imposter. The goal of the game is to complete certain tasks, which are assigned, and try not to get killed by the imposter(s). Crewmates win once all players complete their set tasks or vote out the impostor(s). 
If you get selected as an imposter, your goal is to kill all of the crewmates without getting caught! In order to not get caught, they have to pretend to complete the assigned tasks in the game.
If a body is found, crewmates can call an emergency meeting for players to discuss who may be the imposter.
"The chats make me nervous because I get embarrassed when I get accused of being the imposter, even if I am the imposter," Junior Averi Varner said.
Students at WHS play this game whenever they can with their friends or people online. The game provides three different maps ranging in difficulty. People can create games and select how many imposters there can be out of three, which maps will be played, the speed of the players, and the allotted discussion and voting time.
"If I had to choose which role I like playing more, I would choose a crewmate. The tasks are so much fun, and I like to call random people 'sus'," Payton Foley said.
Among Us is considered to be a really fun and entertaining game to play. Since it is a local online game, you never know what will happen or who the imposter could be. A game could go by quickly or for a long time, but one thing for sure, Among Us is a game worth downloading and hopping on the trend!