An Ode to Student Athletes: When the Last Game comes Too Soon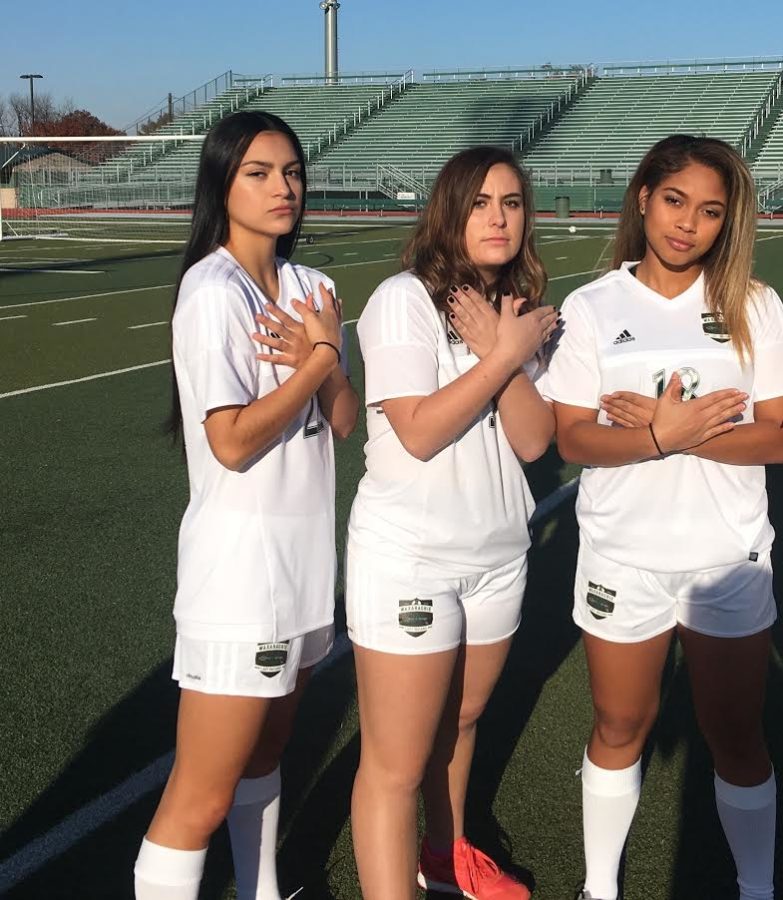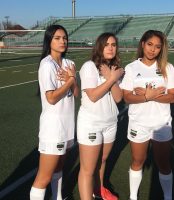 Everyone has a place, a feeling, or a person that comes to mind when he or she reminisces of their childhood. While my friends stayed up late having sleepovers after spending all night resting from the hot sun in their backyard pools, I was far away baking in the sun as well, not in a bikini but in a soccer uniform. In the winter, while my friends stayed at home cuddled up in bundles of blankets, drinking hot chocolate and watching High School Musical, I was far away bundled up in layers of clothes on a soccer field. I was the kid that had to leave early from your birthday party because I had a soccer game in the morning. I chose at a very young age to dedicate my life to kicking a soccer ball around a green field. I began my soccer career at the age of four. I then progressed from there to start my first select team when I was nine years old. I began playing soccer for FC Dallas with a couple of girls that I had played soccer with before and still play soccer with today, Ariana Acosta and Abby Martinez. Our mornings were spent waking up before the sun to travel hours to soccer games, practices, and tournaments. We practiced three days a week for three hours each practice. We had at least one league game a week and a tournament every other, if not every weekend. Now, my senior year of high school I can say that I have only gone one year of my life without playing soccer with Ariana or Abby. This was suppose to be my last year of soccer, ever. I had decided that I did not want to play college soccer but I was overzealous to begin my senior year. I had been on varsity the last three years making this year my fourth. This team is my family and has been my family for not just the last three years, but for some of the girls, the majority of my life. But, due to an injury, I am unable to play this season. People always told me to enjoy high school, every bit of it, because things change and the good things do not last forever but never did I expect this. So, here is an ode to high school athletes or band members or science club members or whatever you love to do, here is an ode to you. The practices, the pain, the hard work; IT SUCKS. The waking up early, the going to sleep late, the missing that party and the skipping that meal, it is not always easy. But, these people around you right now, these people are your family. These are the people you will look back on and remember. Taking it all in and enjoy every moment that you have. Work hard but also, no matter how cheesy it is, have fun. Some of you may read this and think that I am completely mad, but please understand this; I have dedicated my entire life to this sport. I have sacrificed my body and have endured injury after injury because I love this game. Those two girls I talked about, all three of us went to the high school soccer games together when we were in elementary school and dreamt of the day we would be playing under those Lumpkin Stadium lights. Now, here all three of us are together under those Lumpkin Stadium lights after making varsity together as freshman, getting one game away from the state tournament, going to playoffs all three years and beating Red Oak for the district championship spot but this time our very last game together will come and this time I will not be able to play. I am thankful for everything that the Waxahachie soccer program has done for me and thankful for everything that the girls on the team have done for me. Here is to my last season, no matter if I am able to touch the field or not because within those three years, I was able to accomplish every dream that elementary school Lexi wanted for myself.
About the Contributor
Lexi Workman, Staff Writer
Hi! I'm Lexi and i am a junior at WHS. I love reading long books and wearing clothes with cats on them. I play soccer and drink a tremendous amount of...