Heartland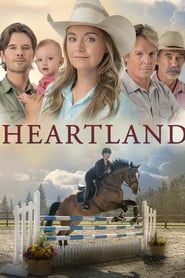 The Netflix series Heartland is about this sprawling family saga that takes place as an unfortunate tragedy glues a family together. Together, they help pull each other through life's thick and thin moments.
The show follows young Amy Fleming as she slowly discovers she possesses her now-deceased mother's ability to aid injured horses as well as maintain good relationships with those who are trying to get by one day at a time. The Bartlett family is very supportive of Amy Flemming, and she is so talented. The family pursues forgotten dreams and challenges as their strength is tested against personal struggles.  
Fans everywhere drama that goes on in the show, and it can be very inspiring. All of the characters fight to do their best and pursue their dreams.
Heartland has thirteen seasons, all thirteen seasons are currently available to stream on Netflix, and Heartland is still producing more seasons. This show is very southern, with that sweet southern hospitality that makes it all the much more worthwhile to check out.