Shadowhunters: The Mortal Instruments
On her birthday, Clary Fray discovers a surprise concerning her life. She is not who she thinks she is- she comes from a long line of human-angel hybrids, called Shadowhunters, who hunt demons. After her mother is kidnapped, Clary is thrust into the world of demon-hunting. Clary relies on mysterious Jace and fellow hunters Isabelle and Alec to help her navigate their dark world.
While living in this new world among creatures like vampires and werewolves, Clary's best friend Simon helps her uncover answers that could help her find her mother. Isabelle and Clary plan to rescue Jace, and Jocelyn, Clary's mother.
Secrets arise as the Shadowhunters and Downworlders attempt to return to normal following Valentine's death. Clary struggles with keeping her secret about Raziel's wish, and Lilith sets a plan in motion as Simon spends time in the Seelie Court. Jonathan, Clary's older brother, begins his reign of vengeful terror, and the Shadowhunters try to find a way to stop him. Clary must make a sacrifice that could have long-lasting implications for all, and wedding bells are in the air for one special couple.
This show is called Shadowhunters and it is very interesting. Students should check it out on Hulu or Freeform.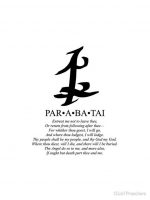 The fantasy show is based on a series of young adult books by Cassandra Clare.