One Tree Hill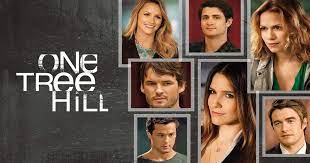 The Hulu show, One Tree Hill, is set in a small town in North Carolina called Tree Hill. This show portrays the life of high school students, who graduate at the end and become adults.
Nathan and Lucas Scott are brothers who have a lot of challenges to face, such as losing friends and having up and down. Peyton Sawyer, Brooke Davis & Haley James Scott are all best friends who will last forever but have their ups and downs.
The greatest source of pride is the high school basketball team, the Ravens. Its greatest talent ever was Dan Scott, who now runs a successful car dealership. The present all-stars are his two sons, Nathan and Lucas.
Haley and Nathan find out there having a baby boy, named James Lucas. Brooke and Julian attempted to adopt a child, but the birth mother changed her mind at the last minute.
After nine seasons of the show, it was canceled because someone was sexually harassed by the show's creator, Mark Schwahn. It is still a good show regardless.