Fifa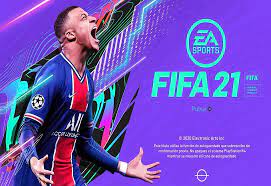 Fifa is a video game of passion, intensity, and fun. People of all ages have the ability to play. Fifa 21 is the latest soccer simulation video game, and it is the 28th installment in the Fifa series. Fifa is available for all consoles, such as Microsoft Windows, Nintendo Switch, PlayStation 4 and 5, and Xbox One.
Fifa has also given people the ability to play with their friends and have fun as a group. There can be up to four players on each team to play with. Not only does it just let you play, but Fifa also has different modes, like career mode and ultimate team. This allows individuals to play online and compete against others.
Not only is Fifa a game to play with friends, but it is also a cash-winning prize game. Fifa holds tournaments for professional players who compete against each other to make it to the finals. The remaining ten players get a cash prize no matter what, but the final two get the whole package with a cash prize of up to 400,000 dollars.