Viewers are going to love 'Annie'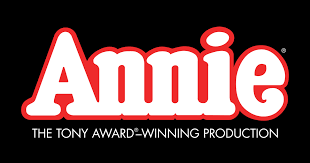 Coming to the stage in May, the Waxahachie High School Theatre Department will be performing the musical beloved musical, "Annie" ! The cast list for the show just came out, and rehearsals will be starting up soon.
Sophomore Jesica Holloway will be playing the lead female role, Annie.
"I cannot wait to tell this story for people," Holloway said. "I hope they enjoy the show!"
This musical is a beautiful story of a poor orphaned girl who eventually finds loving people to take her in.
WHS theatre directors are hard at work, ensuring every student is at the top of their game. Joining high school students on the stage will be 93 "little orphans" from all over Waxahachie's elementary and middle schools. They are all excited to perform for everyone.
Annie is a huge dance musical. Everybody has to be in sync and luckily the drama department at Waxahachie has an amazing dance captain: junior Sidney Sambell.
Samuel will be playing Ms. Pugh.
"I've been dancing for 14 years and tap is my favorite," Samuel said.
The debut of the show will be May 11-14 so keep your calendars open and support the Waxahachie Theater Department! You will be singing along in your seat, but don't forget to purchase your tickets early