Mama's Place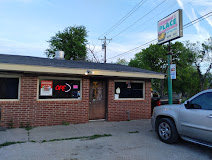 Mama's Place is a Mexican food place in Italy, Texas and has a wide variety of different food.
This is the best Mexican food place ever.
One of the reasons I love Mamas Place is because they are open Monday to Saturday from 6:00 to 2:30. Another reason why I love it is because of their egg, bacon, potato, and cheese breakfast burrito.The tortilla is cooked perfect and the green hot sauce tops it off.
Finally, you can call ahead and your food will be ready as soon as you get there.
Honestly, I love everything about this restaurant, even the name. So if you are looking for a new place to grab a delicious breakfast make sure to check out Mama's Place.