Oma's remains top option for burgers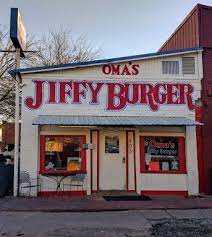 Oma's Jiffy Burger has been a popular place to get burgers since 1970.
Ever since I started working there about a year ago, I've never gotten a burger from anywhere else. Oma's is a great place to come and get your burgers because we customize it to your liking and we always welcome you with a friendly face.
We hope to expand our location in the future in order to provide our customers with more space and satisfaction. If you haven't tried Oma's burgers yet, definitely plan to in the near future.