Nissan Skyline: King of Drift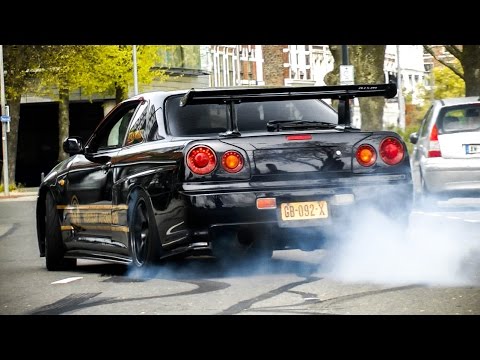 Nissan Skyline GTR R-34, based in Japan, the skyline was first introduced as a race car for its fast speed and aerodynamic build, this car seemed to beat most German and American cars on the track. Until America released Ford and Germany released BMW, the skyline just didn't stand a chance.
The Skyline was then mass-produced into a drift car. With a weight distribution of 57% in the front and 43% in the rear, street racers have nicknamed this car: The Drift King.
The wide-body build straight from the factory offers a wide stance that allows the car to always have a grip on the road. Something that the Lancer Evo and Subaru WRX just don't offer. Although the R-34 is a great, reliable car, the mileage is bad. This car is strictly for fun but you could drive it around to show it off.
My final thoughts on the Nissan Skyline is that this car will live up to its name and forever be known as one of (if not the best) drift cars from Japan.