The Incredible Story Of Annie Crestwell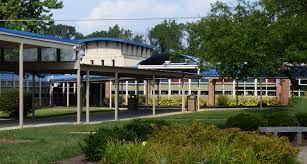 Annie Crestwell is one of my dearest friends. We have known each other for four years. She has been blind her entire life. She has had a extremely successful life, despite this. She is one of the few people I admire in life. I would never say that I complained about my disability, but after I met her I was never tempted to complain again.
Annie is one of the smartest people I've ever had the pleasure of knowing. She is extremely adept at math. She often would help me with my homework, despite the fact that I was two years her senior. One example of her genius is, one year on her birthday, I bought her a braille chess set and taught her how to play chess and checkers. Within two weeks she was comfortably the best player in my friend group. She soon become dissatisfied with playing with her chess set and began playing with regular chess asking other people to move her pieces. For example she would say;:"Column 4, row 3." All of my friends were extremely irritated with Annie, because she could not only beat them physically with pieces, but also verbally and talk-trash while doing it.
The greatest thing about Annie is her good nature and humility. She is always willing to help anybody. She is the most humble person I know. She had a project one year about the person she looked up to the most. She had plenty of options to choose from, and yet she chose me. I can still remember my shock when she told me who she'd picked. I decided that day onward that I would the best role model that I could be for her. Annie Crestwell was a lot of things, the greatest of which was a friend.