Lady Indian Defensive Back on Freshman Season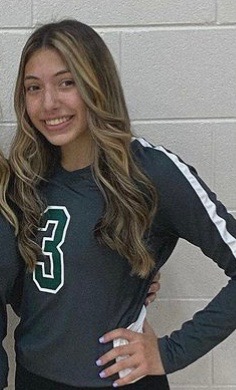 Stepping into a gymnasium filled with nearly a hundred determined volleyball players may be enough to scare away most, but for freshman defensive back Brennan Ramirez, it is a feeling that she is all too familiar with.
"My whole life I've been the smallest and youngest on the court," says Ramirez. She came into her freshman year standing at 5'2", and she was one of the handful of freshmen to make the Junior Varsity team.
Asked about the upcoming season, Ramirez replied, "I am very ready for my sophomore season, and I have hopes to make the Varsity team and make a playoff push." Last season, the Lady Indians made it two rounds before being eliminated, leaving the younger girls hungry to finally make a deep playoff run.
"Everyone on the team is just ready for another shot. We're ready to prove to our city that we aren't just some regular team." The Lady Indians offseason continues as they prepare for the upcoming 2021 season.