TSA Moves to Nationals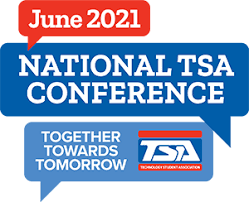 After working countless and tiring hours, the Waxahachie High School TSA did NOT disappoint. From staying after school till 10 p.m. with the on-demand team and working hard to build the best structure. Eight events are advancing to nationals.
The teams advancing as follows:
1st place events: Biotechnology Engineering- Nichole Holmberg, Joesph Jimenez, and Dhurval Rangrej.
Future Tech Teacher- Nichole Holmberg.
Graphic Solutions Biotechnology- Nichole Holmberg.
2nd Place Events- On-Demand Video- Isaac Major, Nichole Holmberg, Emma Nash, Dhruval Rangrej, Mariahelena Messina.
3rd Place Events-Structural Design and Engineering- Dhruval Rangrej and Joesph Jimenez.
4th Place Events- Sci-Viz- Danil Pak, Nicole Holmberg, Emma Nash, Druval Rangrej, Mariahelena Messina.
5th Place Events- Animatronics Team: Samuel Burkhalter, Dhruval Rangrej, Kadin Vire, Makenae Stone, Nicole Holmberg and Ethan Holmberg.
Forensics- Makenae Stone and Kadin Vire.
Good Luck to everyone who is advancing!