Coach Beal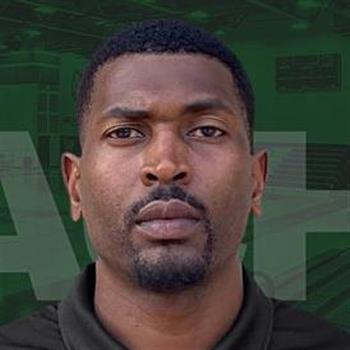 WHS recently added several new faces to the staff, one of those being Coach Jermaine Beal.
"I am a DeSoto boy, but the environment here is very much Desoto-like," Beal said. "It feels like home. Being here just makes sense for me and my family."
Beal learned his teaching style from his own student experience in high school
"My biggest challenge is making sure my lesson plans are thorough and engaging for all my classes," Beal said. "I remember having classes in high school that would put me to sleep. I want to do everything to create an interactive learning environment for my students."
Beal makes sure his students are getting an adequate education.
"I would try my best to be a mentor in whatever way possible," Beal said." If they were failing my class specifically, I would offer additional tutoring."
In his free time, Beal loves to spend time with his family.
 "I love to be with my children," Beal said."We are very busy with all the sports so I enjoy watching them grow and have fun. "
When asked about his inspirations, Beal said his colleague: Coach Dyer.
"Honestly, my inspirations are mixtures of Coach Dyer and myself, "Beal said. "Coach Dyer was a huge influence in my life and my own personal path. "
Coach Beale believes he can make a real impact on his athletes' lives.
"I've played at the highest levels and in the most intense-pressure situations so I know what these student-athletes are going through. " Beal said. "The most frustrating thing about teaching/coaching is when students don't understand that any of us are capable of achieving whatever we put in the work to do. "