Why Lacrosse Should Be a WHS Sport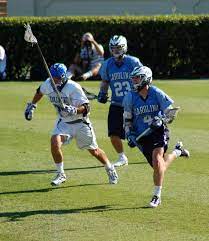 A lot of people say lacrosse can't be a school sport is because it's too dangerous and can hurt kids, but football and soccer are hurting kids. Lacrosse is the two sports in one with metal, aluminum, or carbon fiber poles, so the rules are harsher. So why can't we have it? They teach it in the gym, so why can't we play? What is the use of teaching it if there is no team you can play on?
The sport is safe. We use equipment that the pros use. It is a little pricey, but we have a lot of kids who play lacrosse in this school. If it was school-associated, then you could influence the kids who play in a club to get good grades by the pass-to-play rule. We would have a coach who knows how to play and how the sport works.
The school already has some of the equipment, and with how many kids we have here who play, we would be very good. Westwood has lacrosse as a club, and the school treats it as a school sport, not a club. It is a good sport to teach patience and good sportsmanship. For example, if a guy hits you in the helmet (which is illegal), you should not hit him back to get revenge, but if you are pushing him back to get the ball then that's OK. As long as it's legal, it's OK.
Lacrosse is safe. We wear football-grade helmets, elbow pads, and gloves. So why isn't lacrosse offered at schools?