Thoughts on the 4 Idaho murders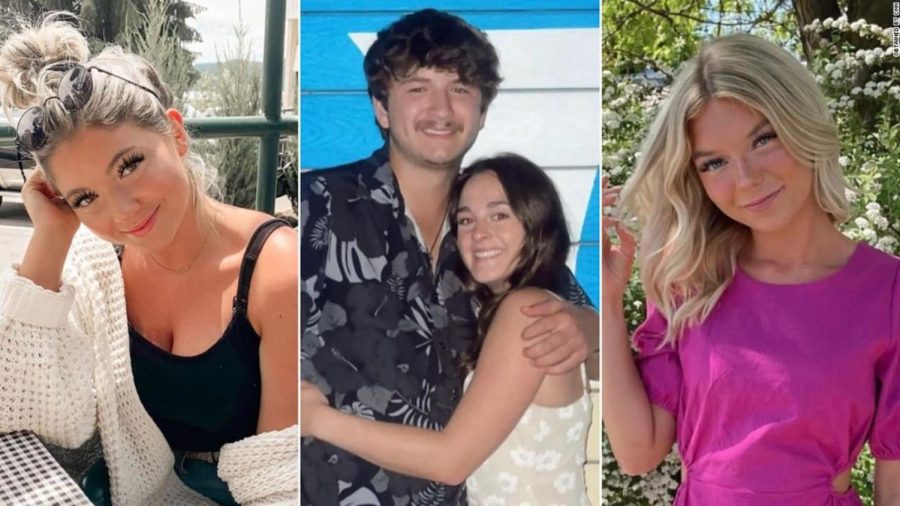 As I'm sure most, if not everyone, has heard about the Idaho 4 murders by now. If you are one of the few people that hasn't heard about this case here is a summary.
Kaylee Goncalves (21), Ethan Chapin (20), Xana Kernodle (20) and Madison Mogen (21), all attended the University of Idaho which was located in Moscow, Idaho. The four of them, along with two other students that also attended the University of Idaho, all stayed in a three-story-home. On Nov. 13, 2022, at around 4 a.m. , someone broke into their home and stabbed the four victims several times.
The other two roommates were fortunately unharmed, although one of them claims she heard crying or whimpering coming from upstairs and said she heard Xana say something along the lines of "someone's here."
The roommate also says she and the attacker made eye contact before he left. After that, she claims to have passed out and when she woke up eight hours later at 12 p.m. , she called the police after discovering the bodies.
Fast forward to Dec. 30, 2022, police finally confirmed the arrest of 28-year-old Brian Kohberger, whose DNA they found on a brown leather knife sheath which was on one of the victims' beds. Kohberger lived in Pullman, Washington which was a little over ten miles from the students' home. Kohberger's phone was also found pinging around the area of the house 12 different times just days before the murders and also pinged at the house a couple of hours later after the murders had happened.
Kohberger had his hearing on January 12, 2023 where he pleaded not guilty, but if he is found guilty he could face four counts of murder and could possibly get four life sentences in prison or the death penalty. Kohberger's first trial is on Monday, June 26th, 2023 at 9:00 am.
Now that I've refreshed your memory here are my opinions. I believe that Kohberger is the right guy and that he is the one that murdered the four innocent college students. Not only did his phone ping around their house 12 times and once after the murders, but his white Hyundai Elantra which investigators also found 500 miles away from the home was seen speeding in the opposite direction of the house in the early hours of the morning.
Kohberger's DNA was literally found in the home, which some people think was a very dumb mistake made by him, but I think Kohberger purposely left it there. Kohberger was going to school to study Criminology and knew pretty much everything there was to know about crime scenes and murders, and I don't think that he would just "accidentally" leave something that he knows has his DNA on it in the home.
Maybe Kohberger felt remorseful after doing what he did, and left the sheaf there so the police can find it and can arrest him. Or, he wanted the police to catch him, not because he felt remorseful, but because he wanted the attention. Many killers will leave their DNA somewhere so the police will find it and know it was them, so that when the crime is reported to the media, the killer's name gets some notoriety.
It honestly could've been a dumb mistake that Kohberger made, but it doesn't make sense for a Criminology student to make that kind of mistake. I also think that Kaylee and Kohberger had some type of connection with one another. Kaylee was the victim that had the most severe wounds, so I think Kohberger went there to kill Kaylee and only Kaylee. I think when Kohberger tried to go to Kaylee's room to kill her, he accidentally went to Xana and Ethans' room and one of them woke up and he felt like he needed to kill them. I think after this he went to Kaylee's room and saw her and Maddie asleep in the same bed, so he just killed both of them and afterward left. This is when he and the other roommate made eye contact.
These are my opinions on the murders of the four innocent college students. This case is very sad and I can't wait to see what Kohberger's sentencing will be. Thank you for taking the time to read this I hope you enjoyed it and formed your own opinions.