Indians drop final nondistrict game
Eric Speelman, Staff Writer
September 17, 2018
Hang on for a minute...we're trying to find some more stories you might like.
The Indians' potent offense was neutralized once again in their home-opening, 21-7 loss to Flower Mound Marcus.
The Marauders received the opening kickoff and proceeded to drive down the field, capping off an 11-play drive with an 8-yard touchdown pass to Marcel Brooks.
Waxahachie would respond in kind after a 67-yard kick return by Jabo Sargent set up Josh Sterns for a 25-yard score on the ground. Neither team would break the 7-7 tie for the remainder of the first half, though the Indians came up short in the red zone just before intermission.
The second half, however, was all Marcus. After the Tribe's second series of the third quarter stalled, Alex Fontaine returned a short punt by Keshawn Anderson to the Waxahachie 33. Three plays later, Ty'son Edwards would take it in from five yards out to give Marcus the lead.
The Indians would be shut out in the half, and, following a late interception by Marcus' Christian Espinoza, Justin Dinka would put the game out of reach with 3:17 left.
Waxahachie (1-2) will open district play on Friday against DeSoto (3-0). The Eagles are coming off a 19-7 win against private school powerhouse Bishop Dunne. Kickoff is slated for 7:30 PM at Eagle Stadium.
(UPDATE 9/19/18: Due to weather, the game will be played Thursday at 7 PM.)
About the Writer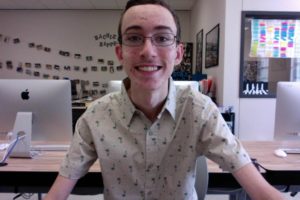 Eric Speelman, Staff Writer
I'm Eric Speelman, a junior at Waxahachie High School. I am a bass clarinetist and sound engineer for the Spirit of Waxahachie Indian Band. In my spare...