What Will The Cowboys Do In The Draft?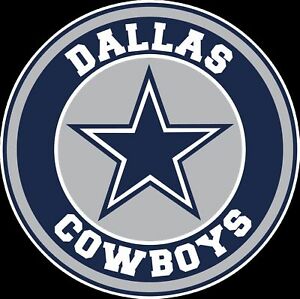 What will the Cowboys do on April 29? This is the question on the mind of every fan right now. They hold the number ten overall pick. Dallas earned this pick by going 6-10 last season. With movement already inside the top ten, five of the first nine picks could very well be quarterbacks.
It is common knowledge that Jacksonville is taking a quarterback, most likely Trevor Lawrence. It is also believed that the Jets and 49ers will also be taking a quarterback. Other teams like the New England Patriots could move up and draft a quarterback.
What will that leave the Cowboys? The Cowboys desperately need playmakers on their defense. Their only major defensive free-agent signings have been S/LB Keanu Neal and S Damontae Kazee. With Chidobe Awuzie departing to Cincinnati, there is a gaping hole at the corner. Dallas has Trevon Diggs, who last year put up a solid rookie season, but nobody exiting after him in the depth chart.
So, what is the name to watch out for?
Patrick Surtain II, CB, Alabama
With the injury concerns to Virginia Tech's Caleb Farley, Surtain is now the clear-cut best CB in the draft. Surtain has the best technique in the class and also has a program pedigree playing at Alabama. His only con is that he is an average athlete. Surtain would also be rejoining his former teammate Treon Diggs, and together they were a lockdown duo at Alabama.
Kyle Pitts, TE, Florida
I know, we don't need another weapon, but Pitts is a generational talent. Standing at 6'5 and weighing 235 lbs, Pitts is the ultimate mismatch. He is too big to be covered by a corner, but too fast to be covered by a linebacker. Pitts will most likely go before the Cowboys pick at 10, but if he does fall and Surtain is gone, it would be difficult to pass Pitts up. And we know that owner Jerry Jones is infatuated with him; we'll just have to see what happens.
Jaycee Horn, CB, South Carolina
Horn is the son of former WR Joe Horn, and with the injury concerns to Caleb Farley, Horn is probably the 2nd corner behind Surtain. The South Carolina product is undoubtedly the best press-man corner, and would, like Surtain, fit in Dan Quinn's defense. Horn plays a very physical brand of football that should be toned back due to all the penalties called in the NFL.
Wherever the Cowboys go at 10, one of these players should be the name called. They could also trade back, or up, depending on where the quarterbacks go. If I was the general manager for Dallas and had the pick, my choice would be Patrick Surtain II. I think he is CB #1 and fits very nicely on this team with Diggs and Quinn.