Elon Musk becomes largest shareholder of Twitter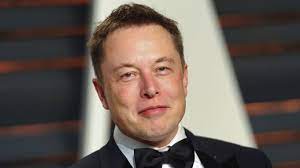 Elon Musk has recently become the largest shareholder of Twitter. Before purchasing shares in the company he previously had expressed interest in buying Twitter stock in tweets. Musk put out a poll asking if he should unban Donald Trump or if he should allow less restriction on certain tweets if he was to buy Twitter.
Many people are worried about Musk buying Twitter. They believe that he will incite hate speech or endorse conspiracy theories. However Musk has declined to join the board of Twitter, so it is unknown how much power Musk will have in deciding the future of Twitter.
Musk has also put out a message saying he is willing to spend 43 billion dollars to purchase all of Twitter. Again, this is worrying to some people who know say he will make the app the way he wants and not what the users want.
Whether or not Musk changes Twitter for better or worse, it is interesting to see what the billionaire will do with Twitter and if he will continue to expand his business and influence to other aspects of the world.