Upcoming Green Bay Season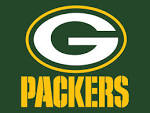 Glory, victory, hard work and tradition. Four qualities that don't just describe the Green Bay Packers; they define them. With the draft right around the corner, and the Packers at the 30th pick, one would not imagine them to get anyone new. However, the Packers have a need that may not be as popular with other teams like defensive ends or an inside linebacker. With teams like the Buccaneers and the Titans who have gone through quarterbacks quicker than Aaron Rodger's release time, it is improbable that they will take draft picks that the Packers would desire to have.
Since the Packers have all but a couple spots already filled with elite players, acquiring new players isn't high on the agenda of Green Bay.
"There's no pressure to fill spots with the draft," said Ted Thompson.
With Rodgers playing as he has been throughout his career, along with Eddie Lacy, Jordy Nelson, and Randall Cobb, not many new players that play on the offensives side of the ball should be expected to be drafted by Green Bay.
"The skill positions are definitely taken for the offense of the Packers," Sophomore Levi David said.
Despite the loss of Tramon Williams and Davon House, the cornerback position is doing anything but worrying the Packers' administration.
"We feel ok at cornerback. We've got some young guys that we think can play and we're going to give them a  chance," said the general manager of the Packers.
No doubt that the offensive line will need to be reconstructed to replace veterans like Josh Sitton, and T.J. Lang but this year's draft will not focus too much on the offensive line.
"This offensive line, in my opinion, in my time here, has the chance to be the best offensive line that we've had," said head coach Mike McCarthy.
In addition to the veterans on the line, the Packers have already taken some measures to train in some rookies in previous years like two year player JC Tretter.
"I was very impressed with him in the spring. I can't wait to see him in pads," McCarthy said.
Coming off of the loss last year, the Packers feel only motivation to go all the way this year.
"All of us are excited for this new journey," Randall Cobb said.
Nobody can refute that Green Bay will achieve success this season and have a shot at bringing the Lombardi Trophy home.
"With their hard hitting defense with Clay Matthews and high-flying offense commanded by Aaron Rodgers there is not a doubt in my mind that they will be a threat to all teams this year," said Sophomore Zane Walker.