Emma Borders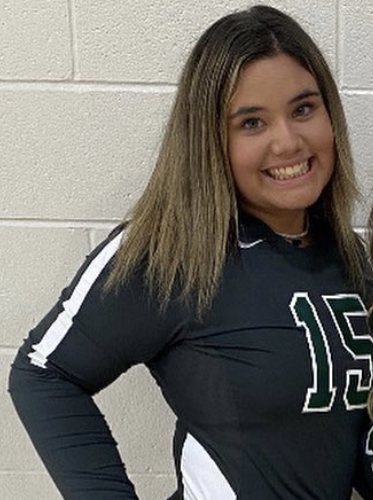 Emma Borders, a sophomore at Waxahachie High School, is a setter on the Waxahachie Indians volleyball team.
Emma has had, in her words, "about three major injuries including multiple ankle sprains, a torn meniscus, and an ankle fracture." Her most recent injury was about two months ago when she went up to block the ball and landed on another girl's foot on the opposite side of the net. She was out for about seven weeks and just recently came back.
Starting off strong while defeating Red Oak and Rock Hill in a dual match, Emma started in both games after only having two practices back from her ankle sprain.
Besides playing volleyball, Emma loves to go shopping and loves to sing. She did dance for about ten years, but she fell in love with the sport of volleyball. Unfortunately, she does not have enough time for both.
Emma said, "I just really enjoy the social aspect and everything that comes with playing a high school sport."
She further goes on to say that being a student-athlete, although very lively, is also pretty rigorous. Borders said, "Leadership, accountability, and tough skin," are the characteristics someone needs to be a successful student-athlete.