Entertainment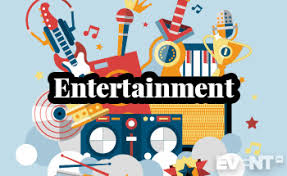 Entertainment. What does that mean to you?
For me, it is something I can do to help me get away from stress. It does not necessarily have to be fun, as long as it serves as a distraction from what is going on in the world and in the community today.
When I used to be bored or just wanted something to distract me, I would go onto Netflix and watch Criminal Minds, which, in my opinion, is one of the best shows ever. Criminal Minds has a total of 15 seasons, and only 12 out of those 15 seasons are available on Netflix right now.
What's your favorite show to binge-watch or just watch in general? Would you recommend it to someone?
Another distraction from the weight of life? Definitely nature. Who can dislike nature? Yes, Mother Nature can be a hassle sometimes, but at the end of the day, most of us would not know what to do with ourselves if it any other way. Nature is one of the few places where the stress of everyday life fades away and encourages relaxation. it is truly a piece of delicate artwork yet so intriguing and full of life.
Saving the best for last, my favorite form of entertainment, video games. Video games have recently become my top go-to crutch to distract me, especially during quarantine. I have been around video games for a good part of my life. It is one of the more popular ways that kids distract themselves. It is even better now since some kids can not see their friends in school. With video games, they can talk and play with their friends online.