WHS excited for Battle of 287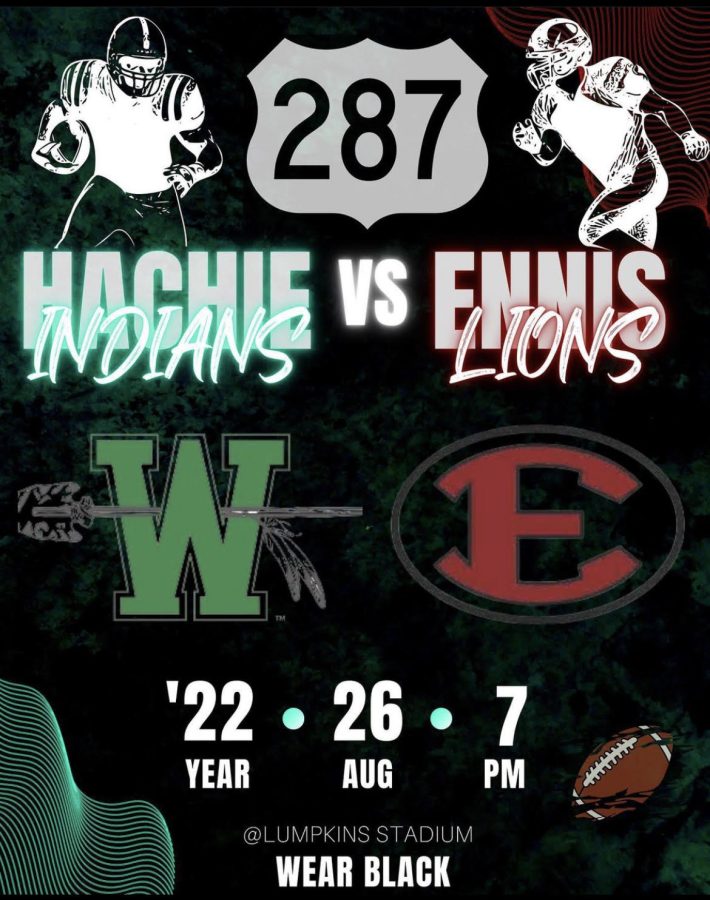 The Indians will face off against the Ennis Lions tonight in the season opener at 7 p.m. at Lumpkin's Stadium.
"I feel great about the game," junior safety Jace Williams said. "It is my first time playing against Ennis."
Each year, the teams battle for the rights to claim the 287 highway sign. Ennis has held onto the sign for the past four years.
"They have something that is important to us," Williams said. "It is the biggest rivalry in Texas."
The student body is also looking forward to the game and everything it involves, in this case, baby powder.
"My favorite part of the game is Rock Out," junior Cooper Contreras said. "I like the baby powder because it looks cool but I don't like it because it gets in my mouth."
Rock Out is a tradition where the drumline plays and the students, cheerleaders, and colorguard dance and jump around.
"It is sort of bittersweet because it is our last first Rock Out," senior colorguard member Izzy Robertson said. "I have been in colorguard for four years so I've worked hard to get here."
Seniors are excited about tonight's game as well.
"I really hope we win," senior Amiyah Carter said. "It is my last Battle of 287, so let's make it count."