Where The Crawdads Sing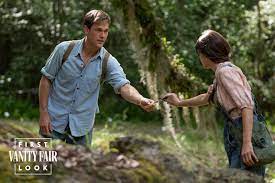 The book "Where The Crawdads Sing", recently just got turned into a movie and the hype for the film has been enormous.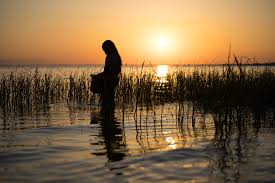 In "Where the Crawdads Sing", the main character, Kya, is known in her town as the "Marsh Girl." She grows up in a shack out in the marshes bordering a small village on the coast of North Carolina. Kya's mother and her four older siblings all leave to get away from their abusive father, leaving Kya behind to fend for herself. Eventually, her father disappears as well.
Where the Crawdads Sing is part saga and part crime drama, centered around Kya, a wild and unkempt girl. The movie follows the ups and downs of her life. She lives a lonely life, but her story is a hopeful one as well. With a little help, she's able to survive and even learn to read. Despite her status as an outcast, her natural beauty catches the eye of two men in town. However, when the body of Chase Andrews, the local hotshot, is discovered in the marshes, Kya quickly becomes a prime suspect. The fragile life she has struggled and fought so hard to build is at risk.
If this sound entertaining to you or catches your attention, you can watch this movie on Amazon Prime.