The Craziest Musical Coming For You!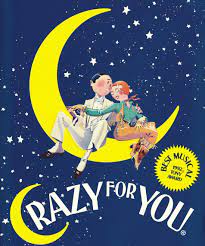 Coming to the stage in January, Waxahachie High School will be performing the musical 'Crazy For You'! The cast list just came out, and rehearsals will be starting up soon.
Junior Abigail Kennady will be playing the lead female role, Polly.
"I am most excited for people to see all the fun we are going to have," said Kennady. "And I love seeing people enjoy the production!"
This musical is a romantic comedy and leaves you wishing it never ended. It's full of Gershwin's music such as the classic "Someone to Watch Over Me."
"It is a really beautiful piece because it's a tender, heart-felt moment with an amazing melody," Assistant Choir Director Travis Cambell said. 
The directors are ready to take on the task of this difficult script and make it a showstopper.
"I've wanted to do this show for a while but held off because I didn't think I had strong enough dancers to pull it off," Theater Director Andrew Reynolds said. "However, seeing the talent and dedication from my students the past year, I knew they were up to the task!" 
Crazy For You is a huge dance musical. Everybody has to have rhythm for the show to pay off, and luckily the drama department at Waxahachie has an amazing dance captain, Junior Sidney Sambell. She will be playing Tess and could not be more ecstatic!
"I've been dancing for 14 years," said Sambell. "And tap is my favorite!"
The debut of the show will be in mid January, keep your calendars open and support the Waxahachie Theater Department!